What to Look for When Hiring a Designer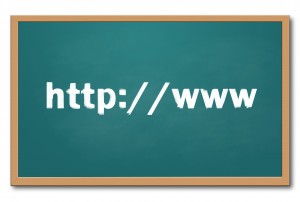 Any company that wants to be competitive needs to have an online website.  One of the biggest mistakes many business owners make is slapping up a website that has no design or that was designed by the friend of a relative who really doesn't know what they are doing.  The websites are overly designed or difficult to navigate through.  This is why it is important to have a designer that can offer a website that is inviting and organized.
The following are what to look for when hiring a website designer:
Word of Mouth – Previously it was stated that a friend of family could potentially be a poor choice for a web designer.  They can also be a huge asset if they genuinely know what they are doing.  If you don't have any contacts that know a qualified web designer then you can go online and search out a designer that can offer you a great website at a low cost.  There are many companies that offer these services that are qualified and affordable and these companies can also offer you SEO services to get the website at the top of search engine returns.
Arrange an Interview – Just like you would not hire an employee without first interviewing them, you need to interview anyone who you are considering for your web design.  No matter if it is a recommendation from a friend or family member or someone you found online, you need to get their history, check their prices and find out what they are offering.  See if they understand your concept and what you want from your website before signing any contracts or handing over any money.
Look at Their Work – Finally, you need to look at their previous websites.  All designers have a portfolio of their work even if they are only designing part time.  You should never be the first client for a designer.  You should be able to at least look at their personal or business website to see how it is organized.  You also want to see if they look good.  Can you navigate the sites without having to search for links?  Is there a full site map which is required by search engines for optimization?  Are the pages loaded with useless graphics and animations?  These things are important when setting up a business website.  If a designer cannot even get their own site right how can they design yours with any efficiency?
When it comes to hiring a designer, you need to approach just as you would any employee that you hire to see if they are a good fit for you and your company.  Make sure you do a full interview with them to see what they can offer and if the price is affordable for the work they do for you.
It is also vital to research their past work and look at other websites to see if they understand designing for search engine optimization.  This may take some time, but you can find the right designer if you do your homework before spending any of the company's money.