What Makes a Great Web Design?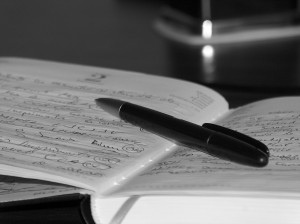 Are you looking to design a website for your business or have one built for you? Before you just jump in and get your feet wet, it's time to consider a few things. For one, what makes a great web design and how do you determine what your needs are? The answer to these questions will help you make better design choices.
Here are some more areas to consider when creating a great web design.
A Great design is free of clutter– In the same way that a cluttered office can be distracting clutter can ruin a great web design. Keeping your site organized and easy to read will make it more appealing. Utilize white space throughout your website to separate your text, photos and ads. This will give your pages a clean and organized appearance that is easy on the eyes and easy to read.
Stick to the basics– Sticking to the basics simply means performing regular maintenance on your site and checking everything to make sure it's working correctly. Are there any blank pages sitting there waiting for you to add content to? Do all of the photos load and do the links take you to the right place? Inspect your site and look for anything that doesn't work correctly or that doesn't look professional and then take steps to correct any problems you find.
Choose colors wisely– Bright colors filling the page may seem like a good idea in theory but it can easily become overwhelming and very distracting. Using bright, neon colors can draw attention to your site but when you overdo it, it can drive visitors away even faster. It's wise to keep it simple by only using these colors to accent your pages and stick to the white background and black text for the main portion of your page.
Another thing to avoid is flashing graphics that can be way too distracting and very annoying. Slideshows work much better. Your pages will be clean and easier to focus on and read.
Put functionality first– Functionality is very important to viewers. They want to find what they're searching for without having to dig for it. Go to your site and look around as if you are a visitor. How easy is it for you to find the pages you want to visit? Do you have to look around the home page to find the section you want to visit or are the sections listed right there in the navigation bar where you can see them with a glance?
Using "Call to Action" or CTAs is also a good idea. These buttons encourage your viewers to interact with your site. For example, the CTA "Learn More!" encourages viewers to learn more about what you have to offer and "Read out Testimonials!" encourages them to see how others rate your products or services.
When you make it easy for your visitors to find the information they want, they will stick around longer. If they have to search the site to look for your main pages, they'll probably click out and look for a site that is easier to navigate.
With these tips, you have the basics needed to create a great web design that's clean, easy to read and very inviting. Your site will look professional and you'll make a great first impression.
Comments