Three Tips for Hiring a Web Developer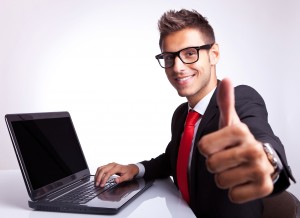 The web developer that you hire will play a major role in how successful your online marketing efforts are. The web developer is the person that you hire to build and maintain your company's website. He will be familiar with a variety of scripting languages and have the training to create a website that meets your individual needs.
Your website will represent your company and users will judge you based on your site. If it's user friendly and provides your visitors with a good experience, it'll help establish your online presence. On the other hand, if users find your site to be hard to navigate and difficult to find the information they seek, they won't come back.
For these reasons, it's vital that you take your time and choose a qualified and trustworthy web developer to create your site. Understanding what to look for in a web developer will help you make a good decision and the following three tips can help.
Know the Basics
The only way that you'll know if the web developer you're considering hiring is a good match for your company is if you know the basics. Obviously, you won't know or understand everything there is to know about developing a website or you could do the job yourself but you can learn enough to give a good interview. For example, knowing a little about programming languages, CSS, Javascript and so forth will make it possible for you to hold an intelligent conversation with the developer and understand what he's talking about for the most part.
Look at the Whole Picture
While skill and knowledge are important when choosing a web developer, it's not the only thing you want to look at. Technology is always changing so finding someone that has the ability to adapt to changes and who can learn new skills quickly is vital to your overall success. Make sure the person's style is suited for your company's needs and that they understand what you hope to accomplish with your site.
Work with the Potential Developer on Small Projects
Before you hire a web developer to create your company website, work with him on smaller projects first. This way you can get to know him better and get a feel for his work. For example, does he take his job seriously? Does he meet deadlines? Is he dependable? Working with the developer on small projects will help you determine if he is the right person for the job without putting your larger project in jeopardy.
Hiring a web developer is a big responsibility so you owe it to your company to take your time and look for the right person. Ask for references, do background checks and use these tips to help you narrow down your candidates and to choose the best web developer for the job. Once your project is underway, you'll be thankful you took the time to find the best match when you launch your site on time and without major problems.