Benefits of Choosing a Custom Web Design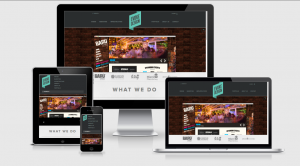 Once you decide to take your business online, you have to create a website to represent your company. Designing a fully functional and user-friendly website is imperative to the success of your online marketing strategies, so you need a web design that is well suited for your particular business. There are many templates available for you to choose from but you can't say enough about the benefits that having a custom web design offers.
Your website represents your company, so it needs to convey professionalism and build credibility in your brand. A custom web design can do that by allowing you to choose background colors that match your brand or by adding your logo and other features unique to your business to your web pages. However, a custom web design has more to offer than just the aesthetics aspects of your website such as the benefits listed below.
It Sets You Apart from the Competition
A custom design will help to set you apart from the competition and that's always good for business. It would be very boring if all websites were the exact same. It would also be hard to tell one company from another and many consumers would probably just choose one without giving it much thought.
Thankfully, professional web designers can incorporate a custom design into your website. This gives you the ability to stand out and present the details concerning your business in an interesting and unique manner. This not only gets the attention of visitors but it also helps people remember you.
It Clearly Represents Your Brand
Your company website should be a reflection of your business and clearly represent your brand. A custom design will do that and a professional web designer will incorporate proper SEO techniques into the design and make sure the coding is search engine friendly. He'll also create a design that offers users a unique experience by addressing their specific needs based on the type of business you have. As a result, you'll have a design that helps to build credibility and trust among your customers and that's something that all companies can benefit from.
Adaptability
Your custom web design can be created so that it's adaptable to the growing needs of your business. Since things are always changing, having a design that allows for a little flexibility will make it easier for you to keep your website updated. When the needs of your customers changes or when technology advances, you can change the design of your website to meet these needs more easily.
Your website will play a major role in the future of your company, making the design you choose one of the most important decisions you'll make concerning your online marketing strategies. A custom design gives you many more options and allows you to create a website that is both user-friendly and unique to your brand. Talk over your design ideas with a professional web designer today and together, you can create a custom web design that is perfect for your business.