3 Web Design Trends Expected in 2014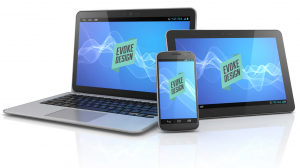 With the new year almost here, it's time to think about the future of your company's website. Even if the web design that you currently use has proven to be very effective so far, that doesn't mean that you can't improve performance by making a few changes. The Internet is constantly changing and the success of your business depends on how well you keep up.
Keeping up includes staying updated with and implementing new design ideas into your website to enhance user experience. Making the necessary changes can help to boost traffic and sales because it will help you reach a wider audience. More exposure means more opportunities for your business to grow and expand. Below are 3 web design trends expected to be popular in 2014 that can help modernize your website.
Simple Designs with More White Spaces
In the upcoming year, expect to see simpler designs with more white spaces. It's true, more is not always better even in web design. Users don't want to search through your pages to find the information they're looking for, so pages filled to the max with content is a little overwhelming and distracting. White spaces help to create balance and it makes your content stand out so users can focus on the information you're trying to get across. Simple designs with more white spaces will eliminate confusion, help make your messages more visible and make your website more user friendly.
Parallax Scrolling Is On the Rise
Parallax scrolling is not new technology but it only recently began to make its way into web design. This type of technology allows designers to create multiple layers on your webpage that move at different speeds. This creates a 3D effect that is unique and interesting without being overpowering and distracting to users. It also gives designers the ability to produce more powerful and creative designs that will set you apart from competitors.
Make the Switch to Larger Print
Using larger print is a practical aspect of web design that has many benefits. For example, it works better with the improved resolution and bigger monitor dimensions used in new mobile devices and computers. The larger print makes your content easier to read so it helps to create a more enjoyable user experience.
Updating your website to meet user demand shows that your company stays current with new technology and that you strive to create a good user experience for your visitors. It also creates a sense of professionalism that will go a long ways in building good relationships with your customers and business associates. As a result, a good web design can help your company grow and meet your financial goals.
In a world that never stands still, you can't afford to lag behind. It's important to stay updated on all the latest technology affecting online marketing, including the changes that take place in web design. Do you use any of these designs in your website now? Do you plan to make changes to incorporate any of these into your current design?