Learn Web Design Online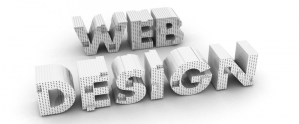 Web designing is a thriving career choice that offers designers a great future and learning Web design online is an excellent way to get the education you need to pursue this line of work. You'll have access to all the latest technology and tools used in Web design just like you would if you were taking classes at a university. You'll also take assessment tests that will determine how you're progressing through the course, so you can see what areas you need to spend more time on and where your strong points are.
Once you decide to pursue a career in Web design, you'll discover that several different types of courses exist that focus on different areas of design. Therefore, you'll need to decide which area of Web design you want to focus on the most. Here are three of the most popular types of online web design courses available today.
Adobe
Adobe Web Design classes are among the most popular and it will focus on one or more of the following software programs: Dreamweaver, Acrobat, Flash, Photoshop, Indesign, Air, Fireworks, Captivate, Coldfusion, Illustrator, Freehand, Golive and Reader.
Microsoft FrontPage
Courses that include Microsoft FrontPage will teach potential web designers how to use software to create and navigate databases, frames, forms and themes. You'll also learn how to apply this knowledge and use themes to design a professional website.
Extensible Markup Language
Extensible markup language or XML is a metalanguage that provides the foundation designers use to create web pages. Designers can customize the foundation to suit the needs of the company. The main topics in these courses will cover XML uses and how it works to support Internet browsers, how to create XML documents and document type definitions. You will also learn the difference between HTML, XML and SGML.
Regardless of which program the Web design course you choose focuses on, you'll learn how to design interactive web pages and how to add images, links and flash objects to the design. You'll also learn how to monitor and detect problems in the design, so you can make corrections as needed.
Benefits of Learning Web Design Online
When you learn Web design online, you have more freedom because you don't have to show up for classes on a certain day or at a certain time. You can study anytime day or night, so you can take care of other responsibilities as needed and you never have to worry about being late or missing classes. It's also more affordable than taking classes at a university, so more people can take advantage of learning this exciting career.
When you take online classes, you can relax so it's much more comfortable than sitting in a crowded classroom. You can also take your time and learn at your own pace. If you need to spend a little extra time on certain topics, it's not a problem. You can move on when you're ready.
Whether you're learning Web design from scratch or you want to brush up on your skills, taking advantage of online classes is a great way to learn Web design.