What You Need to Do Before Hiring a Web Designer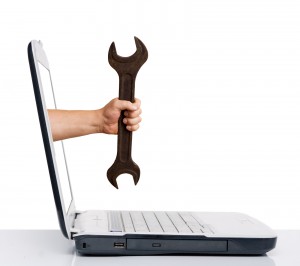 Online marketing can help your company enhance brand awareness and help you reach potential customers all across the globe but the competition is tough. You need a website that represents your business in a positive way while grabbing the attention of the users but that's just part of what it takes to be successful. Your website needs to be easy to navigate and pages need to load quickly.
It also needs to be visually pleasing without being overwhelming and don't forget about implementing coding languages, jQuery, CSS and HTMLs. There's a lot to designing a website, which is why hiring a professional web designer is so important. He can make sure your website meets all of these requirements so you can get the most out of your online marketing efforts. However, before you hire a web designer there are a few things that you need to do.
Know Your Audience and Determine Your Message
Before you can create a web design that speaks to your targeted audience, you have to know who they are and what you want to say to them. What age group are you targeting? What type of advertisements do your customers seem to respond to the best? What do you want your audience to know about your company the second they click on your site? The web designer will need to know this type of information in order to create a design that appeals to your targeted audience and that delivers your message correctly.
Have a Basic Design and Layout in Mind
The web designer will pull everything together and make sure your site is visually appealing and that it meets the demands of the user. However, you still need to have some idea of what you want so he will have something to work with and build on. If you have a vision of what you think the perfect web design would look like, share this information with the designer.
He can take your ideas and make a few changes to enhance performance so you can have the design you envisioned and a website that meets the demands of your visitors. Have samples of your logo and company colors available so the designer can implement these into your design, along with anything else that makes your company unique.
Have Content Ready
Before you can launch your website, you'll need content to fill the pages. The content on the front page will let everyone know immediately what you have to offer. You'll also need an About Page that provides a brief history of your company and that explains your goals along with a Contact and Privacy Policy page. If you plan to post blogs, you'll also need to have some content ready to put on this page. Unless you're an experienced writer, hiring an Internet copywriter is recommended.
Taking care of these details before you hire a web designer will make things go much smoother and faster. It will also help to ensure that your website contains the information you need to share with visitors and that it has the look and feel that you want to portray.