How Much Does Your Web Designer Know about SEO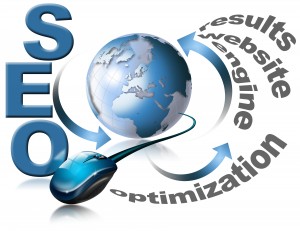 Before you hire a web designer to help build your new website, you may want to ask a few questions to find out how much he knows about search engine optimization. Over the last couple of years, it's become more important for designers to understand the concept of SEO. This way, they can create a design that will help increase traffic and move you up in rank.
Of course, you can't expect your web designer to be an SEO expert because that's not his field but he should still have some knowledge of it and understand how SEO and web design go together. Asking questions and finding out how much the designer knows about this subject, can save you a lot of problems later.
Why It Matters
Using good SEO practices is what drives traffic to your site and it could mean the difference between having a successful website and one that never really takes off. You can have a beautifully designed site that represents your brand well but if no one can find it when they search for information in your niche, it's not doing you any good. A website that is not SEO friendly will not rank well in searches and that means that you won't receive the traffic needed to successfully market online.
For this reason, your web designer needs to understand how the design affects searches, so he can create a layout that enhances SEO instead of hindering it. When the basics are in place, the SEO expert you choose will be able to implement good techniques that will drive traffic to your site without having to make changes to the layout first.
Basics Your Web Designer Should Know
A good web designer will understand the basics needed to create a site that is SEO friendly. For example, how fast the pages load will play a major role in how well your site ranks in searches. When pages load too slowly, users often get tired of waiting and they click out of your site before they even see what you have to offer.
Not only does this reduce your chances to encourage sales but it also tells search engines that you don't have anything of value to offer and this moves you down in rank. Therefore, the designer needs to avoid anything that can slow down and keep your web pages from loading quickly.
Other ways that he can help to make your site SEO friendly is by making it easy to navigate and by creating an accurate site map. Using good internal links and implementing proper coding is also part of designing a website that can support good SEO practices.
You can have a visually pleasing design that is also SEO friendly, when you choose a web designer that understands the importance of search engine optimization. It will also make it easier to drive traffic to your site saving you a lot of aggravation later. Therefore, before you choose a web designer to create your website, it's important to find out how much he knows about SEO.