Three Easy Tips for Improving Your Web Design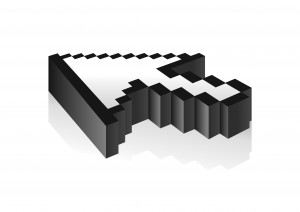 It is vital to have good web design if you want people to return to your website and purchase your products or services.  There are common ways that you can use to make your website pop like not using too many flash images and making sure you have a site map for search engines.  But there are some very easy things you can do to make simple improvements to your web design.  Whether you handle the updates to your website or have a designer do it for you, the following three tips should be utilized.
It's all About Your Logo
It is very important that you start with a great logo that is prominent on your site.  It needs to be a high resolution logo that really pops or stands out.  This is your brand so you should have already worked out a logo that promotes your company in a positive way.  Now you need to make it a huge part of your website.  It needs to be placed at the top of every page.  Typically this would be on the left hand side at the top and it needs to be large.  The logo on every page should link back to your home or landing page so when it is clicked on it takes your viewers back.
Utilize Intuitive Navigation
If your navigation is confusing for people then they are more likely to quit your site and go to one that is easier.  Typically, web designers put the menu bar across the top of the website pages and there is nothing wrong with that.  There are also secondary options for navigating the site like sub menus.    In some cases these sub menus are placed on the left hand side of the page, or sidebar, for easier navigation.  Don't put too many sub menu items at the top or on the sidebar of your page as it can make your site too confusing.  Instead, put these menus or navigation links at the bottom of the page so visitors can still find them if they need to navigate to those sub menus.
Clutter Needs to be Eliminated
We are living in a visual world today with social media sites like Instagram and Pinterest along with all the others.  This can make people want to post tons of photos on their website but even though it is a visual world, you don't want to have all that clutter on your website.  Save all your great pictures for the social media sites and keep your website clean looking.  You don't want to draw your customer's eye away from the products or services you are offering.
The above tips are just three ways that you can improve your web design without much fuss.  Make sure your logo is prominently displayed on the website and that it navigates back to your home page.  A cluttered website with too many navigation options will send visitors running away and to your competitor's website and that's the last thing you want to happen!