Creating Modern Web Design Strategies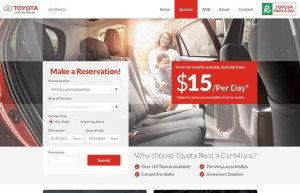 It seems weird that there are "modern" web design strategies when the internet isn't that old relatively speaking.  It's been around close to three decades and has really only become popular amongst all peoples in the last decade or so.  As with anything that gains in popularity, growth and change is a part of the package.  While web design has only been around for a small period of time, it has grown and changed exponentially and what was once simple HTML coding, has become more complicated.  Now, JAVA scripting and other codes are used to build websites and every company, no matter how large or small, is expected to have their own website.  So what do you need to know in the modern age of web design?
Content Management Systems
If you want your website to be modern then you must start using content management systems, otherwise known as CMS.  One of the most popular of the CMS systems is WordPress which allows web designers to have the set of codes and files for a blank website.  This bland website can then be updated with different themes or other plug-ins to make the website more functional for the owner and visitors to the site.  Another reason why WordPress is so popular is because it has a large community and there are many web developers who offer many different in site applications that can be used when building a client's website.  This means no need for coding or other issues for graphic designers, they can simply go in and pick and choose what their client's want on their site and build it.
The Benefits of PHP and Dynamic Coding
PHP and other types of dynamic coding are a very popular way to build websites as they add another dimension to the pages.  They can create and load HTML pages depending on which user are loading the page.  If your clients want a more custom web experience for their visitors than this is definitely the route to go.  There are many different tools that can be used to create a custom site experience for the visitors.  One great example is geo tagging.  When a person loads up the website, it reads where the visitor is geo tagged at and will load a page that is geared for their area.  For instance, a large worldwide chain would have a local page load up with specials for that area.
Mobile Websites
Today, it is vital to have mobile friendly websites so that your clients have this available for their visitors who use smart phones or tablets to access their sites.  The mobile website phenomenon is relatively new and those who want to keep up with modern websites need to understand how to optimize this type of website.
Social Media
Another modern website must know is how social media is integrated with websites.  Because most search engines are now using social media as a part of their SEO requirements, modern websites have to have social media widgets included in them.
Any web designer that has been in business for more than a decade can attest to the fact that the industry has grown and changed immensely since the first HTML websites were the norm.  Anyone who wants to keep up with the trends need to know the above in order to build effective websites for their clients.