Website Design and Creation Tips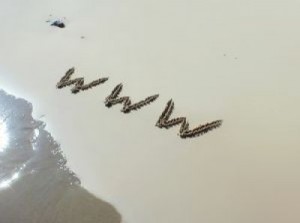 Web design is just as important today as ever before. In fact, some might venture to say it is more important than it ever has been in the past. With more websites on the internet, there is more competition, more need to stand out and more room to make a good impression with your website.
A well-designed website is an essential part of marketing and it can make a huge difference in how much business your site generates. Your website has the potential to reach thousands of consumers that may not otherwise shop with your company but you need to get their attention and keep it first. The best way to do that is with a well designed website that meets the needs of the viewer.
Here are a few website design and creation tips that will help you accomplish that goal.
Clearly Represent Your Business
When visitors click on your site, they should know immediately what your company has to offer. We live in a fast-paced world where the majority of people are constantly in a hurry rushing around from one location to another. The same is true when using the Internet. Users are searching for certain information and if they don't see what they are looking for during the first few seconds of clicking into a site, they usually move on to the next one.
For this reason, you need to have a website design that is relevant to your business and that clearly portrays what you have to offer. Within seconds of clicking into your site, the viewer should know what products you sell, specials deals you're offering and any other relevant information.
Have a User Friendly Navigation System
Another very important aspect of any website design is the navigation system. Users are not going to waste time trying to find their way around a complicated, hard to use system and they shouldn't have to. The ideal design will allow the user to reach the page they are searching for from the homepage or within two or three clicks. If they have to maneuver through pages to try to find what they want, they will probably give up and look elsewhere. Keep things simple and easy to use and your viewers will thank you.
Keep It Professional Looking
While it can be tempting to use colorful, flash designs in hopes of attracting attention, it probably won't get the results you're hoping for simply because it won't look professional. This type of design is fine for a personal website but it would be hard to take a company seriously if their site looks chaotic, unorganized and unprofessional. On the other hand, a professionally designed website portrays organization, quality and trust in the eyes of the viewer. Keep your design neat, clean and easy on the eyes and you'll get better results.
Your website says a lot about your company, so make sure you're portraying the right message. You want your design to look professional, represent your business accurately and it should be easy to navigate. When you accomplish these three things, you have a website design that has the potential to increase brand awareness and ultimately, your sales.