Web Design and Web Development: How They Work Together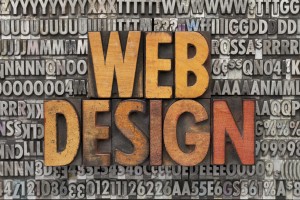 Creating a website takes skill and knowledge of both web design and web development. It's not something the average person can do, which is why companies hire professionals to create their sites for them. It's take experience to create a successful website that caters to the needs of the user, while portraying your brand in a way that is both visually pleasing and memorable.
Professional designers and developers work hard and spend a lot of time building their careers so they have the necessary skills to create sites that meet the requirements of their clients, while making a good impression on the visitors. A good design will help you connect with users and encourage repeat traffic.
However, having a good or even a great web design is only one part of creating a website. In order to be a success, it must also include web development. Understanding the function of each will help you see how web design and web development work together to create a successful website.
The Web Design
The web design is the first thing your visitors see when they click on your site and it should be visually appealing. The right design will encourage them to spend more time looking around your site to see what you have to offer, which increases the potential for you to make a sale. When you combine good visual aspects, color, typography and a highly functional layout together, you'll create a positive user experience that plays a major role in whether or not you have repeat visitors.
You could say that you create the design for the user. It's what makes your site look attractive and your layout determines whether it's user friendly or not. Your website design combines aesthetics and usability together to create a highly functional, visibly pleasing site. It's the foundation of a website and without it, you couldn't build a site but it's useless without web development.
Website Development
Website development is what keeps your website running and functioning efficiently. It's all the technical aspects needed to keep the site running smoothly. It involves programming, networking, security configuration, database design and even web content. It also involves scripting languages such as HTML, ASP, PHP and CSS.
Web development ensures the right information pops up when users click on different pages and links within your site. This is the part of the website that users never see but without it, the site wouldn't function.
Sometimes, people refer to web design and development as the same thing but they are very different. You could say that web design is created with the user in mind and it's what makes your site visually pleasing while web development is what keeps it's functioning.
Web development includes web design and together they're used to create a site that is appealing and user friendly. It takes both to have a successful website, so make sure the professional you hire understands enough about both of them, to create a site that has the potential to be a success.