The Top Three Web Design Needs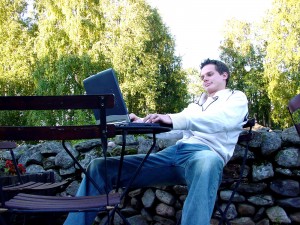 Web design has really grown and evolved over time and there are set rules when designing a site for a client.  Of course there are some basics that you should be aware of like not using too many graphics so the page takes longer to load.  What really plays a part is how well the site functions, what the client is looking for and the type of business for whom you are designing.  There are certain elements that must be included in the design of the website for it to be complete.  Below are the top three web design needs for any website.
Optimized Photos and Videos for the Website
If a business owner wants to compete in the online world then they need to utilize every tool at their disposal.  There are many things that can be done to a website to improve SEO results including adding pictures and videos.  Photos and videos are now considered valid for search engine rankings and need to be used on websites.  This means that they need to be optimized and formatted properly and the title and file name needs to contain keywords for the search engines.  With these blended search results businesses that don't have this type of content will not get the SEO search results that they want.
Have a Footer on the Website
One of the most important aspects of a website is the footer and sadly this is usually the last thing that designers think about.  Since it's at the bottom of each page, many either forget to include it or it is not optimized properly.  Even a website that contains good content can lose out because the footer is the last thing that website viewers see when they are on a site.  This is another way that a business owner can generate more income and where a visitor can take action.  This is why it is so important for the footer to not be forgotten and why it needs to be formatted correctly.
Formatting for All Browsers
There is a fallacy that once a site has been created and published that it is ready to go on any browser and that it is automatically formatted correctly.  Sadly, this is not true and it does not always show up the same way on all browsers as it does when it is being designed.  It is important for the designer to ensure that the format is appropriate for all browser types.  Only after this has been done is the site ready to be published and shared with the businesses owner's contacts.
Because web design is always transforming, it is important to make sure that the core needs are always met and that they used on every website that is created.  They need to have optimized photos and videos and should be formatted for all browsers.  Finally, it is important to have a footer on every website that is created to give every website viewer one last chance to take action.
Would you add something else to this list?