How to Simplify Your Website Design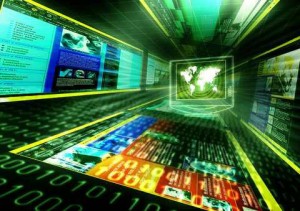 When it comes to website design, simple is better. Some people not in the profession get the impression that "simple" means boring or bland or that it will not contain enough useful information. This is actually not the case. In fact, some websites are too complex and it makes it difficult for the visitor to find what they need and want on the site. This will even make them leave and find a new site if they get frustrated with yours. So there is a very real purpose in keeping your site design as simple as possible and you don't have to sacrifice your personality or branding to do it.
Here are some tips on how to simplify your website design:
Maintain the purpose- A fancy site design is cool but not if it costs you functionality. The visitors are here for a reason and you need to make sure your design supports this. Remember the purpose of the site and be sure to use a design that maintains this, rather than detracts from it.
Give them something to read- You should have a design that complements your content and allows your visitors the opportunity to read and browse the copy and other content on the site. A loud design with too much going on takes away from the content and doesn't give the reader any benefit to returning to your site.
Make it worthwhile- When doing your design, remember that you want to make it worthwhile to the visitor. Sure, tons of ads might help you get more traffic but not if you overdo it and no one wants to come to the site. Flash and graphics might look nice but can be very distracting and even an eyesore if overdone. Have you ever been to a website that literally made your head hurt? Good design will not have this problem.
Don't get crazy with the trends- Trying out a new web design trend is nice but don't try to put a full year's worth of design trends into one website. This is known as overkill. You will scare off your readers before they have a chance to know what your site is about. Too much "bling" on your page is going to cause major distractions and issues for the visitors.
Keep it relevant- Maybe you love teddy bears so much one room of your house is a shrine to them but if it has nothing to do with the main idea of your website, then leave it out of the web design. You're going to confuse people. It won't make sense and it will lose you visitors.
A simple web design is one that focuses on the main ideas of the site, serves its purpose in functionality and that is easy for the visitor to use. While you want your branding and your personality to shine through in a design that you like, simplicity is always best. With a quality web designer, you can have both.
If you have questions about website design or want to get your own design, please contact us. We're ready and willing to help you today!