How to Find the Best Web Designer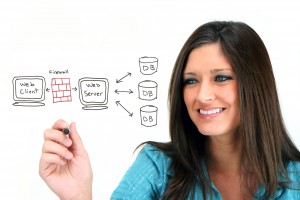 When you need a new website or your old one updated, you need a good web designer. Choosing the right person or company for the job is imperative to ensure your site performs efficiently. However, you need to know what to look for in a designer before you can choose the right one. It's more to it than going down the list of potential designers and just randomly picking someone.
You need to make sure the person you choose has the ability to create a fully functional design that caters to the needs of your targeted audience. It takes time to find the right web designer for the job but the following information can help you make the best choice.
Find the Best Web Designer by Being Prepared
Before you begin your search for the best web designer, you need to know what you're looking for in a website design. To do this, you first need to establish your goals. You can't find the best person for the job when you don't even know what type of website you want or what you hope to accomplish by creating one. Therefore, you need to establish your goals first.
Below is a list of some of the things you need to know before you can establish your goals:
What type of website do you need?
Who is your targeted audience?
What do you hope to accomplish with your site?
Are you selling items, providing information or offering services?
Do you want to set up a payment option on your site?
Do you want your logo implemented into the design?
Once you have established your goals, you have the information you need to find the best designer for the job. Here at Evoke Design, our professionals will work together to build and design your website by creating an original design that exceeds your expectation, while making sure it accomplishes your goals.
Look for Experience
Building and designing a website requires experience. We have been in the business long enough to understand the importance of having an original site that sets you apart from your competitors, while maintaining functionality. This is what you need to create a strong online presence that will help increase brand awareness and sales. Our knowledgeable and talented designers and developers will create a website that is perfect for your particular industry and individual needs. This way, you can get the most from your online marketing efforts.
Communication Is Essential
Another thing that you need to look for when choosing a web designer is communication. If they lack in this area, you'll probably run into problems. You need to be able to talk to the designer and explain your needs so he will understand what type of website you want.
You'll need to go over exactly what you expect the designer to do, when he will start and the completion date along with how much you will pay for the services. All of this needs to be in writing to avoid misunderstandings later but without proper communication, you won't be able work out all the details in a timely and efficient manner.
Being prepared by establishing your goals and by looking for someone with experience and good communication skills, you will find the best web designer or company to build and design your site. Contact us today for a free website design consultation.