Great Apps for Designers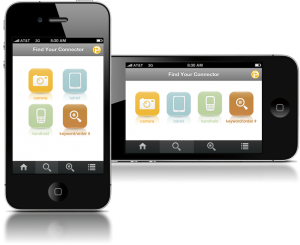 Designing while on the go just got easier. Mobile apps have become a staple in our fast-paced world and design professionals can jump on board the app wagon for tools that will make their lives easier. Check out these six cool apps that will increase your efficiency and ability to work while you are out and about.
Evernote
Evernote is an awesome app for keeping your organized and its versatility allows you to use it across devices via the cloud (desktop, tablet, smartphone). You can make use of add-ons to save webpages as well as creating bookmarks and reading lists. Evernote is available for your Windows or Mac desktop, iPad and iPhone, and Android or Blackberry.
Adobe Photoshop Express
That desktop power house Adobe Photoshop just got mobile thanks to Adobe Photoshop Express. You can use this app to touch up and enhance photos while you are away from your desktop. If you are already family with the original Photoshop program, getting used to the Express app won't be difficult at all.
Behance
With the Behance app, you can show potential clients just what you can do as a designer. This app puts your portfolio at your fingertips while you are on the go so you can show people what you can do.
Paper
For iPad users, Paper is a must-have app. With Paper, designers can sketch, draw, outline, write, color and mix colors using your finger on the touch screen or a stylus. One cool feature of Paper is that you can share your drawing on social media or via email. Paper is a great app for professional and amateur doodlers.
TeuxDeux
More than just a clever play on words, TeuxDeux is an excellent app to keep your organized and doing exactly what you need to do. With TeuxDeux, you can create to-do lists that are easy to use and are quite functional.
Autodesk 123 Design
Autodesk 123 Design is a great app that works with your iPad, Web, Mac or PC computer. This app allows you to create a design in 3D using basic shapes and template models.
Autodesk 123 Catch
This app takes Autodesk 123 Design a step further. You can load up to 40 photos of an object and Autodesk 123 Design will create a three-dimensional model of the photo that can be rotated, shared and even printed from a 3D printer.
Check out these apps and many more that are out there to make life easier for designers. These apps can increase your productivity and maybe even spur a lot of creativity. What are some of your favorite apps?